Story and photos by Margaret Deefholts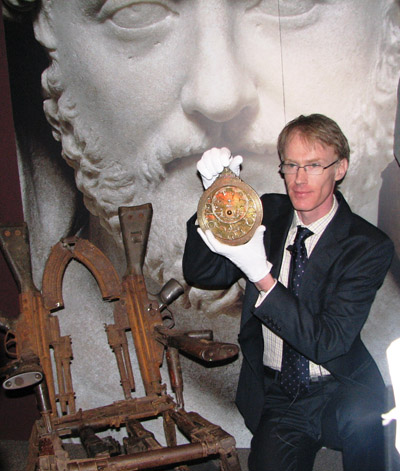 At Victoria's Royal B.C. Museum, a frisson of anticipation and curiosity ripples though the audience, as Brendan Moore, Curator of the British Museum takes the podium. He is here to talk about the RBCM's forthcoming mega show, "The Treasures of the British Museum" and is about to unveil four precious objets d'art – a sample drawn from over three hundred artefacts which will astonish and delight visitors when the show opens in Victoria on May 1st. There is an eager rustle among the crowd as a curtain is drawn aside and TV camera-men and press photographers surge forward to take a closer look.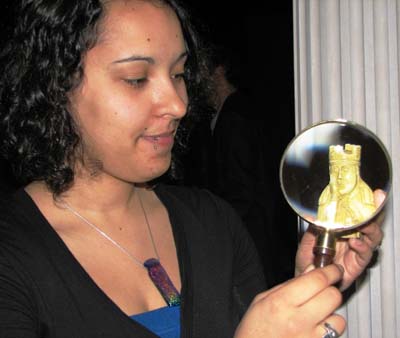 Before us today is a jug from Athens, Greece, dating from 510 B.C., an articulated iron dragon from Japan (1800s) and an intriguing, if somewhat unsettling contemporary piece-a Throne of Weapons fashioned in 2001 from decommissioned weapons collected at the end of the civil war in Mozambique in 1992. To the clicking of cameras, Moore holds up the fourth exhibit, an Egyptian Astrolabe dating from 13th or 14th century used to measure altitude, determine time, compile horoscopes and – very importantly – establish the direction of Mecca.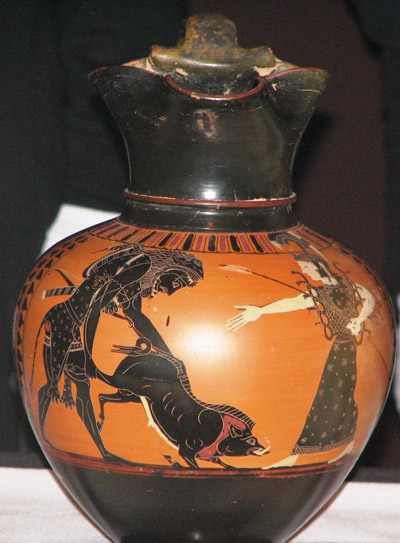 The exhibition covers nearly one-and-a-half million years of human history and spans seven geographic regions, each with its own cultural identity. Africa is believed to be the birthplace of mankind and this section displays a hand axe found in the Olduvai Gorge in Tanzania dating back to between1.6 and 1.4 million BC. Mind boggling!
By the entrance is a replica of the famed Rosetta Stone circa 196 BC that has intrigued and fascinated scholars since its discovery in 1799. The columns of inscriptions in hieroglyphics, demotic script and Greek consist of a series of decrees during the reign of the 13-year old Ptolemy V. A mummy and an elaborately decorated inner coffin dating from 305 to 30 BC exemplify death and eternity, as celebrated by the ancient Egyptians. Many exhibits are what you'd expect in a world-class Museum – objects of great beauty, and rarity, such as an headdresses of gold, lapis lazuli and carnelian from Iraq and a Zun, a ritual vessel from the Shang dynasty (1500-1050 BC) which is perhaps the British Museum's most famous Chinese bronze.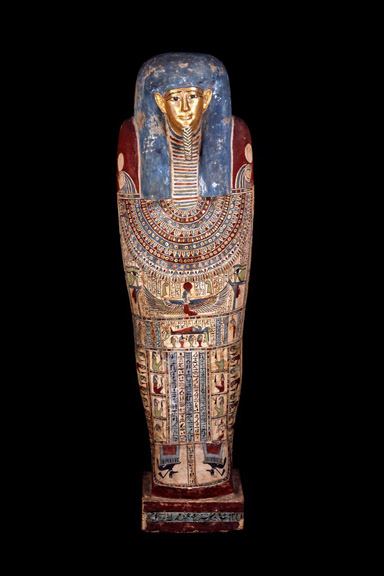 In the European section, Harry Potter fans will recognize the red and white chessmen featured in the first film of the series; they are believed to be from Norway and stories about their discovery in the Outer Hebrides off the coast of Scotland is the stuff of speculative imagination and fable.
Art aficionados will be transfixed by great masters such as Rembrandt, Picasso and Matisse, and wonder-struck by an exquisitely detailed eight-fold Japanese Tsushima River Festival screen. Gold and silver coins, a rare stone pestle from Papua New Guinea, a Java Gamelan set, Peruvian and Mayan treasures, and several provocative contemporary pieces are a mere sampling of the 309 items on display.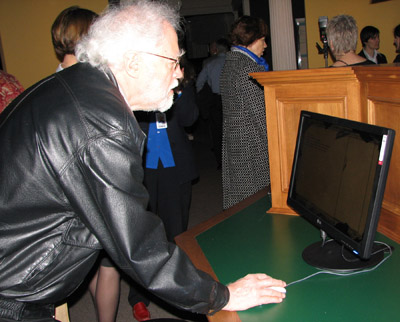 The notable thing about our Victoria Royal B.C. Museum is its innovative approach to special exhibitions. Although many of the objects will be behind glass, the circular Enlightenment Centre at the hub of the 10,000 square feet area, is a dynamic, hands-on, interactive space. "Kids" of all ages, from five to ninety-five (yes, you'll become a 'kid' again!) will be glued to enigmatic puzzles on computer screens, they'll peer into the contents of the four Cabinets of Curiosity, experiment with cuneiform tablets, and handle ancient stone tools.
By way of variety, families will be able to join a Family Tour with special highlights for children; others can participate in a "Magical Mystery Tour" or a "Treasure Trove Hunt". And if you're around in the evening, you might enjoy a Wine Tour featuring artefacts that contained ambrosial elixirs which once intoxicated the gods!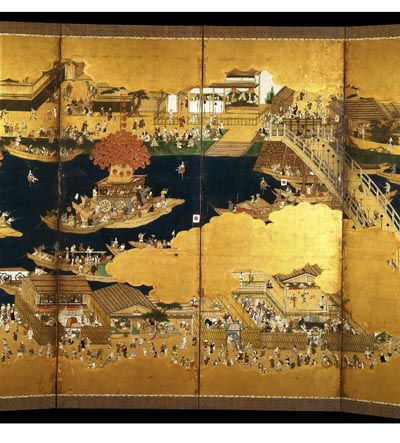 Here in the Museum today, I feel the thrill and exhilaration that comes from being on the brink of what Pauline Rafferty, CEO of the RBCM, proudly calls, "one of the Museum's most ambitious projects and the only one of its kind in all of North America."
As Exhibition Designer Ken Johnson, leads the way through the galleries, we sidestep tools, ladders and hoists, listen to the rat-a-tat-tat of drills, and share in the shiver of anticipation felt by all the many crew – technicians, laboratory wizards, painters and artists who have spent five months behind the scenes preparing for this show. The scenery is up, the lighting is cued, the props are all in place and the stage is set. All that remains is for the curtain to rise. Be sure to get a front row seat!
For More Information:
The Treasures of the British Museum opens on May 1st and runs to September 30th 2009.
Royal B.C. Museum: www.royalbcmuseum.bc.ca/Treasures
Getting There:
Enjoy a scenic 1 hour 35 minutes trip via B.C. Ferries http://www.bcferries.com/ Treasures Themed Packages: Clipper Vacations (from Seattle) www.clippervacations.com
Inn At Laurel Point (a fabulous five star deal!) www.laurelpoint.com
Skanda Jewelers www.skanda.ca
The Fairmont Empress www.fairmont.com/empress
Abigail's Hotel (delightful boutique B&B) www.abigailshotel.com
Hotel Grand Pacific www.grandpacific.com
Magnolia Hotel & Spa (luxury B&B) www.magnoliahotel.com
The Oswego Hotel www.oswegovictoria.com
Photos and cut-lines
1. Against an Ancient Rome backdrop, Brendan Moore, Curator of the British Museum stands beside the Throne of Weapons and holds aloft a 14th century Egyptian Astrolabe – Photo Margaret Deefholts
2. A magnified look at a chessman from Norway found in the Outer Hebrides in 1831 and featured in the first Harry Potter film. Photo Margaret Deefholts
3. Greek Jug depicting Herakles fighting the Erymathian boar. Photo Margaret Deefholts
4. Coffin – Egypt 305 – 30 B.C.
5. An engrossed viewer in the Enlightenment Centre. Photo: Margaret Deefholts
6. Panel detail from the Tsushima River Festival screen. Photo Courtesy The Trustees of the British Museum