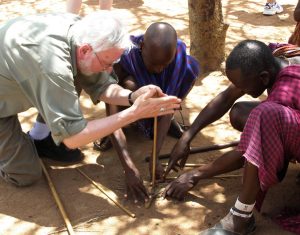 Traveling Tales is a website for people who want to know more about travel  destinations around the world, as well as for those of us who write stories about traveling. We publish "destination" pieces about places and attractions of interest to people going on vacations or long week-ends. A browse through our stories will give you the style and focus of our mission. We welcome queries from experienced and aspiring travel writers.
Traveling Tales places value on the work of travel writers, and respect for the material they submit. We suggest that those wishing to submit stories should carefully review the terms contained in our Writers Guidelines.
As an Amazon Associate we earn from qualifying purchases.
Your Comments Are Welcome
If you want to share information about any of the places we write about, we make it easy for you to leave a comment at the bottom of each story.
We wish you happy and safe travel, and welcome your comments and feedback.
A Bit of History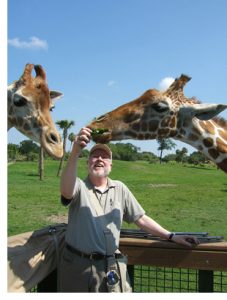 This website is now in its third incarnation, owned and managed by Robert Scheer. As a travel writer and publisher, Robert edited and produced the consumer magazine "Power Trips" that featured pilgrimages to the sacred places of Mother Earth. His travel articles have appeared in numerous newspapers and magazines in Canada and the USA, as well as on his Pilgrimage Places and New Age Travel websites. He has been president of both the British Columbia chapter of the Travel Media Association of Canada, and the B.C. Association of Travel Writers. When asked about his favourite stories, Robert said: "I'm especially glad to have been able to interview a real African witch doctor as well as a Mayan medicine woman. Some day I hope to travel to New Orleans and meet a Voodoo priestess." It was Robert (who is also a web designer) who re-jigged this site, moving from it from an out-dated html platform to a smart phone responsive WordPress site.
The former owner-editors, Jane Cassie and Margaret Deefholts, were an experienced media team with a long standing background in travel writing, photography, editing and self-publishing. They also own and publish travel articles on www.travelwriterstales.com and in four Community newspapers in British Columbia. Jane and Margaret transferred the site to Robert in the spring of 2018.
A Tribute to Vic Foster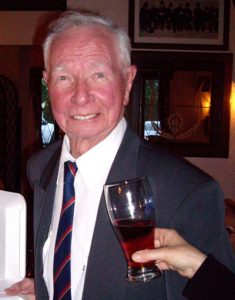 Jane and Margaret took over TravelingTales.com after its founder, Vic Foster, passed away in 2012. Although he had been struggling with a number of health related issues for several years, Vic's strong will and Irish tenacity had always kept him going. He never missed a deadline, even when in hospital. Nor did he ever turn down the opportunity to chat with his writers and fellow colleagues.
Vic was one of the founding members of the British Columbia Association of Travel Writers, an organization that provides mentorship and networking for both the veteran and aspiring travel journalist. He was also previously involved with the Travel Media Association of Canada. Many BCATW members still fondly recall Vic's attendance at the association's Annual General Meetings, when he would regale all with his feisty stories and anecdotes.
Vic was publishing stories right up until his final day. Travel yarns from his cast of well-versed writers were shared regularly with readers of the Van Net paper chain. The same stories were immediately posted here, for additional coverage, after he started TravelingTales.com in 2006. Quick turn-around time from submission to exposure was always important to Vic –a task in today's market that is rarely attainable. He had a consistent style that worked, not only for the writer, but also for his newspaper editors.
Vic had expressed wishes that Traveling Tales continue in some capacity after he was gone. Jane and Margaret had met with him on a number of occasions to amalgamate his business with theirs, Travel Writers' Tales, but unfortunately time ran out before that could happen.